Members End of Season Tournament 2021
In early November, the PGA National Czech Republic golf course hosted a tournament for its members to close out a successful 2021 season A total of 82 players took part in the competition, which was played in a more leisurely format of 18-hole Texas scramble. Teams were divided into groups of four with the goal of achieving the lowest number of shots after 10% of the playing handicap of the entire team. The ladies played from the dark green tees and the men from the silver tees, with a minimum of 3 tee shots required from each player.
After the game, players could refresh themselves on the terrace of the Chateau, which will serve as the golf clubhouse from the new golf season. In addition to the musical accompaniment provided by the Jazzika band and the trio Inflagranti, guests had a unique opportunity to see the future golf club, which is currently completing its final shape. Despite the cold weather, the day was a great success and we are very happy that we could enjoy the last playing day of the 2021 season together.
The winner was the team consisting of Mr. Jiri Hluchy, Mr. Matyas Cejnar and Mr. Tomas Cejnar with a score of 58 shots NETO.
The second place belonged to Mr. Jonas Filgas, Mr. Rostislav Filgas, Mr. Karel Miskovsky Jr. and Mr. Karel Miskovsky Sr. with a score of 58.1 NETO shots.
The third place was won by the players invited by our sponsor LEXUS consisting of Mr. Jakub Kveton, Mr. Zdenek Pohlreich, Mr. Petr Hromadka and Mr. Filip Pacan with a score of 58.5 shots NETO.
Fourth place went to Mr. Tomas Vodsedalek, Mr. Lubos Bilek, Mr. Jiri Brezina and Mr. Tomas Pechacek with a score of 59 NETO shots.
The fifth place went to Mr. Zdenek Jehlicka, Mr. Filip Tenkl, Mr. Petr Dedek Jr. and Mr. Paul Dennis with a score of 59.1 NETO shots.
The sixth, last award-winning place belonged to Mr. Jiri Krasa, Mrs. Karolina Krasova, Mrs. Katerina Krasova and Mr. Tomas Tesar with a score of 59.7 NETO shots.
Thanks to all our partners: Lexus, Sans Souci Lighting, Bang & Olufsen Ceska republika, Augustine Hotel Prague, Bars&Kai, Cokolada Steiner & Kovarik, Wineshop, Kvetinarstvi Cerny Tulipan, Filicori Zecchini CZ & SK. We really appreciate this support and look forward to further cooperation.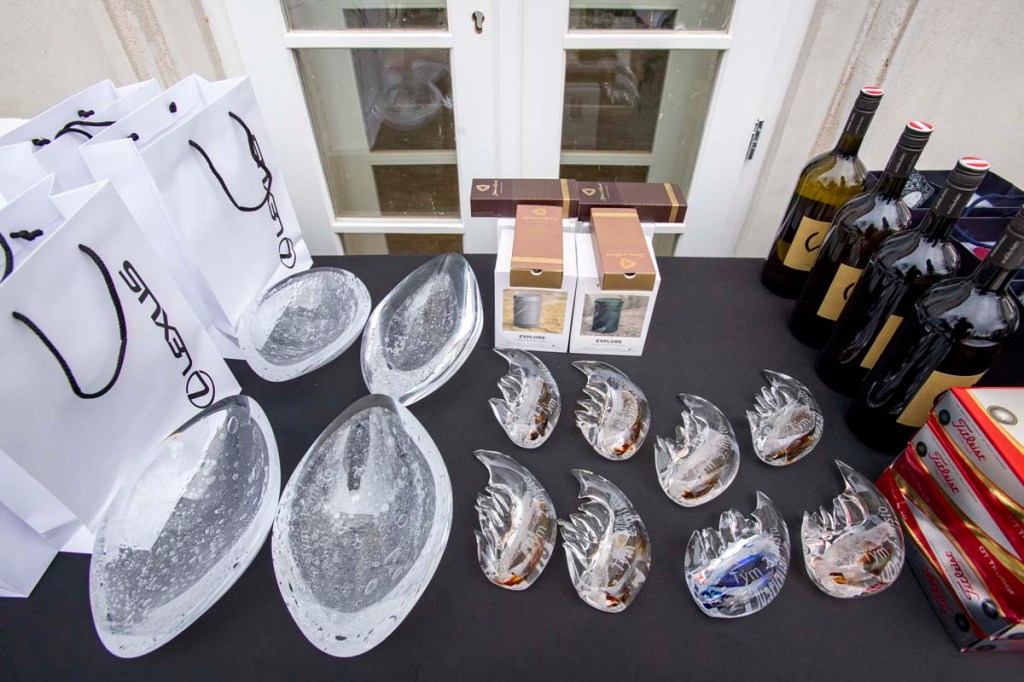 Sponsors