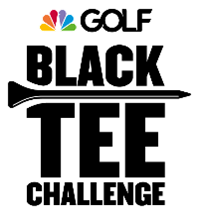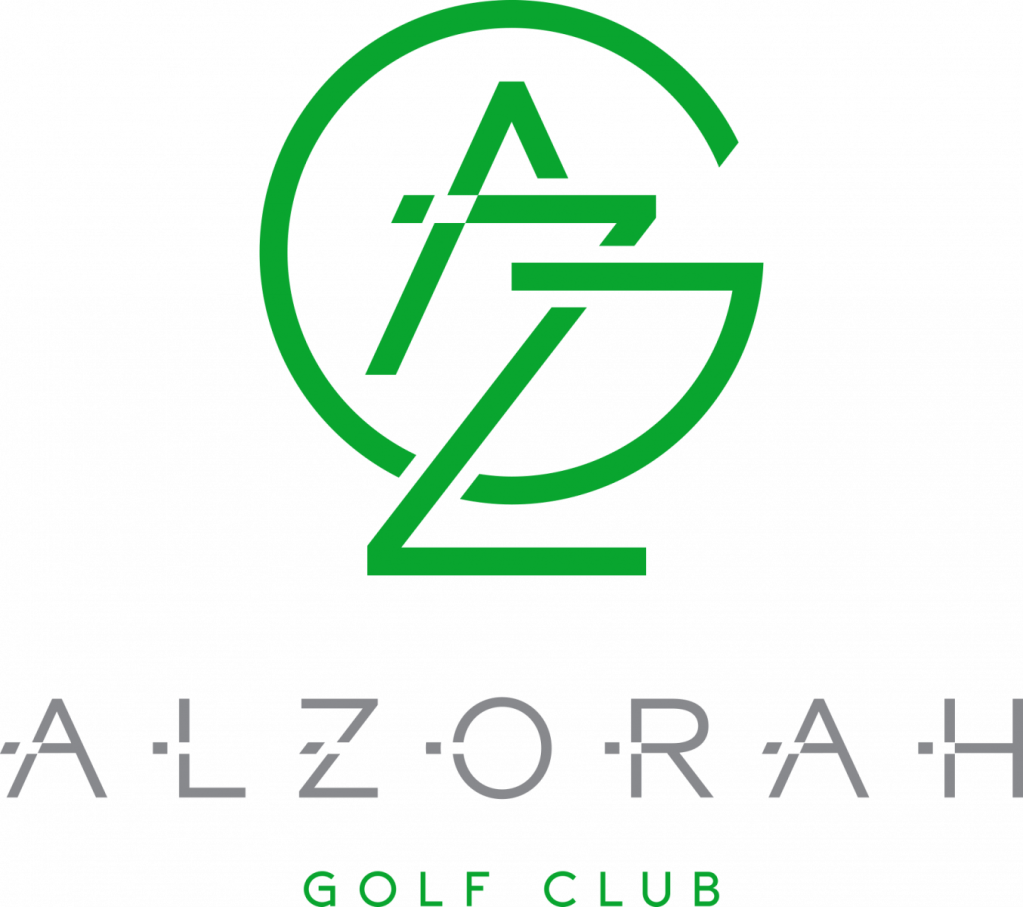 ARE YOU UP FOR THE CHALLENGE?
In this season we have prepared a new series of Black Tee Challenge tournaments in cooperation with our partner Golf Channel. As the name suggests, the tournament will be played from the black tees and players will be able to literally enjoy the entire 7,000 meters of the highest quality prepared course.
It will be played on a Saturday each month, from April to October, with the last tournament in October being the grand finale of the series. There is an exclusive prize for the overall winner. A five-day golf trip to Ajman (UAE) with accommodation at the renowned Oberoi Beach Resort and play on the renowned Az Zorah course, designed by none other than Jack Nicklaus.
| | | |
| --- | --- | --- |
| | Standard Event | Final |
| 1st | 25 | 35 |
| 2nd | 20 | 28 |
| 3rd | 18 | 25 |
| 4th | 17 | 22 |
| 5th | 16 | 21 |
| 6th | 15 | 20 |
| 7th | 14 | 19 |
| 8th | 13 | 18 |
| 9th | 12 | 17 |
| 10th | 11 | 16 |
| 11th | 10 | 15 |
| 12th | 9 | 14 |
| 13th | 8 | 13 |
| 14th | 7 | 12 |
| 15th | 6 | 11 |
| 16th | 5 | 10 |
| 17th | 4 | 9 |
| 18th | 3 | 8 |
| 19th | 2 | 7 |
| 20th | 1 | 6 |
To enter to the tournament:
Results
OOM
Golf Channel
Black tee challenge – Netto
Player Name
CGF Number
29.4.
27.5.
24.6.
29.7.
26.8.
30.9.
21.10.
Total OOM Points
1
FILGAS Jonáš
22000050
18
25
2
0
11
0
0
54
2
BÍLEK Petr
22000003
0
14
17
20
16
0
0
53
3
HAVELKA Miroslav
22000009
17
13
16
5
18
0
0
51
4
JEHLIČKA Zdeněk
01900692
12
20
11
18
0
0
0
50
5
SINGH Sohail
20500360
20
0
1
25
0
0
0
46
6
LUKAS David
22000282
14
18
8
12
13
0
0
45
7
NOVÁK Vladimír
22000034
10
16
14
13
15
0
0
45
8
BÍLEK Luboš
04400586
13
10
3
16
0
0
0
39
9
DOLEZAL Martin
09801725
0
0
15
17
0
0
0
32
10
FIEDLER Martin
04600149
15
0
0
14
0
0
0
29
11
DĚDEK Petr
22000203
11
15
0
0
0
0
0
26
12
DENNIS Paul
22000313
0
0
9
0
17
0
0
26
13
BYSTŘICKÝ Tomáš jun.
05002215
25
0
0
0
0
0
0
25
14
JERICHA Patrik
14300430
0
0
25
0
0
0
0
25
15
VODSEĎÁLEK Tomáš
22000063
16
0
0
0
9
0
0
25
16
DAVIDSON Peter
7810540
0
0
0
0
25
0
0
25
17
KRAMERIUS Michal
11900079
0
0
7
7
10
0
0
24
18
REISCHIG Josef
7803566
0
0
18
5
0
0
0
23
19
PAVLOVIC Tomas
10301138
0
0
6
15
0
0
0
21
20
JELINEK Max
22000112
0
0
20
0
0
0
0
20
21
KUPKA Jan
18003059
0
0
0
0
20
0
0
20
22
DĚDEK Snr Petr
22000202
0
15
0
0
0
0
0
15
23
VOHLMUTH Sebastian
01005851
0
0
0
0
14
0
0
14
24
FIALA Richard
22000026
0
0
13
0
0
0
0
13
25
VELC Radek
18003283
0
12
0
0
0
0
0
12
27
BARTON Petr
1000291
0
0
12
0
0
0
0
12
28
CERVENY Josef
12503400
0
0
0
0
12
0
0
12
29
ŠVEJDA Martin
10101319
0
11
0
0
0
0
0
11
30
OCADLIK Miroslav
13700382
0
0
0
11
0
0
0
11
31
BARTON Tobias
1006225
0
0
10
0
0
0
0
10
32
CERVENKA Jan
07810450
0
0
0
10
0
0
0
10
33
TENKL Filip
01900824
9
0
0
0
0
0
0
9
34
CERNY Tomas
16403119
0
0
0
9
0
0
0
9
35
VODSEĎÁLEK Adam
22000064
8
0
0
0
0
0
0
8
36
VESELKA Marek
17400058
0
0
0
8
0
0
0
8
37
DUSEK Filip
14300141
0
0
0
0
8
0
0
8
38
MALICH Lukáš
14401093
7
0
0
0
0
0
0
7
39
SAGNER Roman
20500312
0
0
0
0
7
0
0
7
40
DOSKOČIL Tomáš
02200806
6
0
0
0
0
0
0
6
41
BONDA Marian
0
0
0
0
6
0
0
6
42
SURAN Josef
18000396
0
0
5
0
0
0
0
5
43
HAROLD Martin
00900667
0
0
0
5
0
0
0
5
44
KUBIK Dominik
9000470
0
0
0
0
5
0
0
5
45
BAJER David
13600701
0
0
4
0
0
0
0
4
Golf Channel
Black tee challenge – Brutto
Player Name
CGF Number
29.4.
27.5.
24.6.
29.7.
26.8.
30.9.
21.10.
Total OOM Points
1
LAVOIE Gregg
09811693
0
25
0
25
25
0
0
75
2
BILEK Petr
22000003
0
16
17
20
17
0
0
54
3
JEHLIČKA Zdeněk
01900692
15
18
14
18
0
0
0
51
4
HAVELKA Miroslav
22000009
17
15
16
4
16
0
0
49
5
FILGAS Jonáš
22000050
13
20
3
0
12
0
0
45
6
BÍLEK Luboš
04400586
14
11
7
16
0
0
0
41
7
DĚDEK Petr
22000203
20
17
0
0
0
0
0
37
8
SINGH Sohail
20500360
16
0
1
17
0
0
0
34
9
NOVÁK Vladimír
22000034
9
12
10
10
11
0
0
33
10
DENNIS Paul
22000313
0
0
15
0
18
0
0
33
11
LUKAS David
22000282
10
13
4
9
9
0
0
32
12
DOLEZAL Martin
09801725
0
0
13
15
0
0
0
28
13
VODSEĎÁLEK Tomáš
22000063
18
0
0
0
10
0
0
28
14
FIEDLER Martin
04600149
12
0
0
14
0
0
0
26
15
BYSTŘICKÝ Tomáš jun.
05002215
25
0
0
0
0
0
0
25
16
JERICHA Patrik
14300430
0
0
25
0
0
0
0
25
17
REISCHIG Josef
7803566
0
0
18
4
0
0
0
22
18
JELINEK Max
22000112
0
0
20
0
0
0
0
20
19
DAVIDSON Peter
7810540
0
0
0
0
20
0
0
20
20
PAVLOVIC Tomas
10301138
0
0
6
13
0
0
0
19
21
KRAMERIUS Michal
11900079
0
0
5
6
8
0
0
19
22
VOHLMUTH Sebastian
01005851
0
0
0
0
15
0
0
15
23
DĚDEK Snr Petr
20800001
0
14
0
0
0
0
0
14
24
KUPKA Jan
18003059
0
0
0
0
14
0
0
14
25
CERVENY Josef
12503400
0
0
0
0
13
0
0
13
26
SURAN Josef
18000396
0
0
12
0
0
0
0
12
27
CERVENKA Jan
07810450
0
0
0
12
0
0
0
12
28
TENKL Filip
01900824
11
0
0
0
0
0
0
11
29
BARTON Tobias
1006225
0
0
11
0
0
0
0
11
30
OCADLIK Miroslav
13700382
0
0
0
11
0
0
0
11
31
VELC Radek
0
10
0
0
0
0
0
10
32
SVEJDA Martin
0
9
0
0
0
0
0
9
34
FIALA Richard
22000026
0
0
9
0
0
0
0
9
35
VODSEĎÁLEK Adam
22000064
8
0
0
0
0
0
0
8
36
BARNARD Barry
0
8
0
0
0
0
0
8
37
BARTON Petr
1000291
0
0
8
0
0
0
0
8
38
CERNY Tomas
16403119
0
0
0
8
0
0
0
8
39
MALICH Lukáš
14401093
7
0
0
0
0
0
0
7
40
VESELKA Marek
17400058
0
0
0
7
0
0
0
7
41
DUSEK Filip
14300141
0
0
0
0
7
0
0
7
42
DOSKOČIL Tomáš
02200806
6
0
0
0
0
0
0
6
43
SAGNER Roman
20500312
0
0
0
0
6
0
0
6
44
BONDA Marian
0
0
0
0
5
0
0
5
45
HAROLD Martin
00900667
0
0
0
4
0
0
0
4
46
KUBIK Dominik
9000470
0
0
0
0
4
0
0
4
47
BAJER David
13600701
0
0
2
0
0
0
0
2
48
ANDERLE Jaroslav
15400464
0
0
0
0
0
0
0
0